Metzgers Chooses Sustainable Practices at Every Opportunity
At Metzgers, we embrace green printing and operations options wherever possible. We are committed to maximizing our printing and mailing business in an environmentally-conscious manner, and to helping our customers do the same.
We will continue this commitment in the future, seeking and adopting new practices that minimize waste, reduce consumption of vital resources, and aim for long-term sustainability.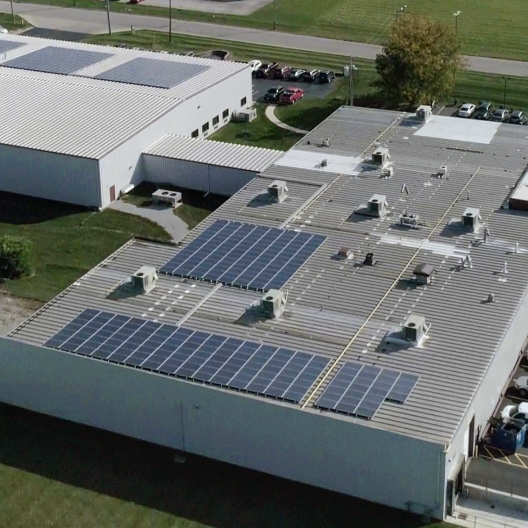 Metzgers' strong commitment to recycling means that we recycle everything from waste inks to metallic printing plates to all personal-use recyclables collected by our staff. In every facet of our business, we take an aggressive stance on recycling.
In 2010, Metzgers added 10,000 square feet of solar panels on to our roof to reduce energy costs; annually, they can provide up to 13% of our electricity.

In 2008, Metzgers earned the Forest Stewardship Council® (FSC) chain-of-custody certification for contributing to responsible forestry practices. FSC maintains the highest and most comprehensive standards for the responsible management and use of forests and forest products.