Pure Dental Brands needed two very different custom kits: one for new hires, and one to recognize milestone achievements.
Pure Dental Brands requested that Metzgers propose gift ideas to meet different levels of achievement.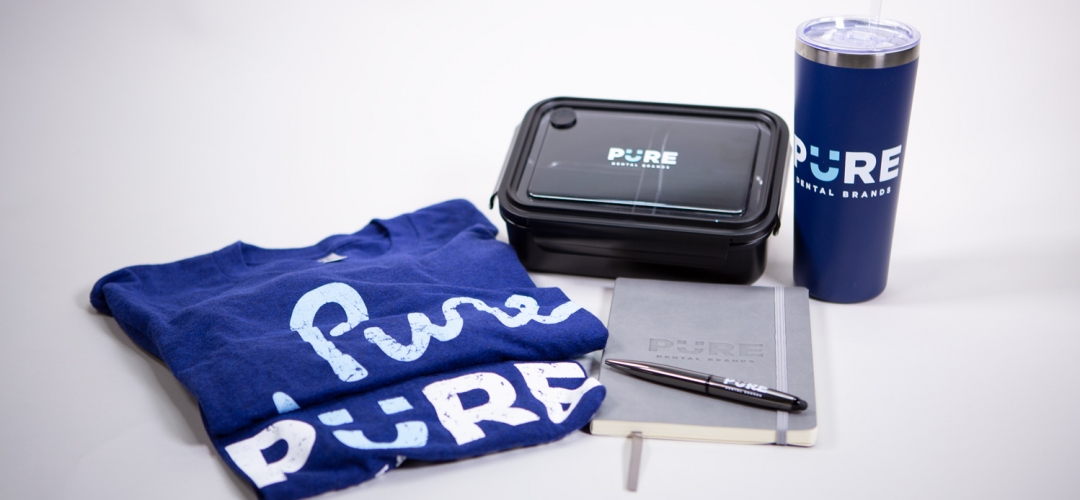 Metzgers' promotional department provided approved items and created two kits that included t-shirts, pens, notebooks, tumblers and lunch boxes.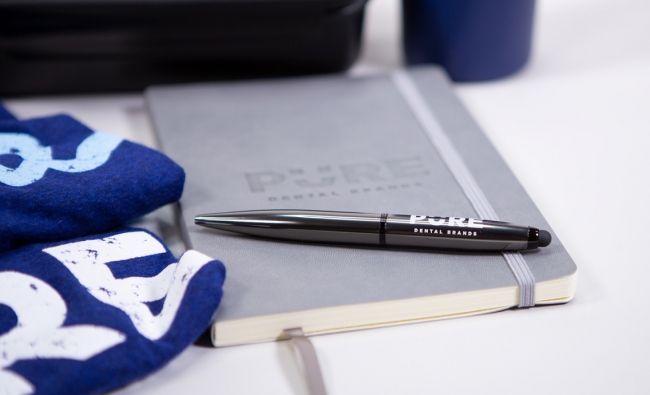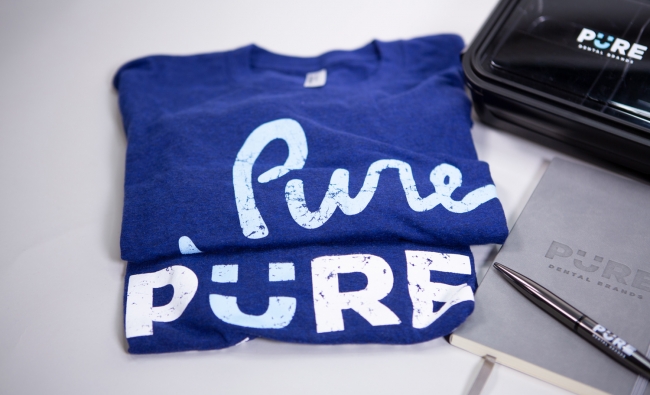 Metzgers delivered completed kits with items that complement the new Pure Dental Brands brand.