Minor league baseball team the Toledo Mud Hens needed outfield signage that would connect to the fence above the padded logos in the outfield – and there was a tight deadline involved.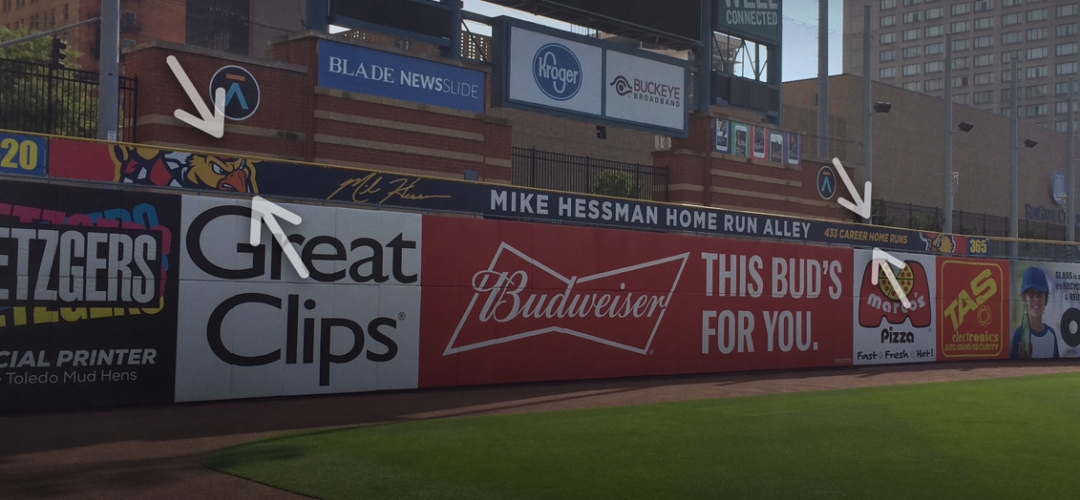 Metzgers had to deliver high-quality signage that would stand up to the elements, and be sturdy enough to take hits from flyballs hurtling away from the field.
Metzgers tackled the problem by printing directly onto 10′ x 5′ dibond boards.
Printing two up helped save the customer money.
Spacers, bolts, and washers were used to secure the signage in place.
An exceptional-looking, sturdy signage board that the customer was thrilled with.